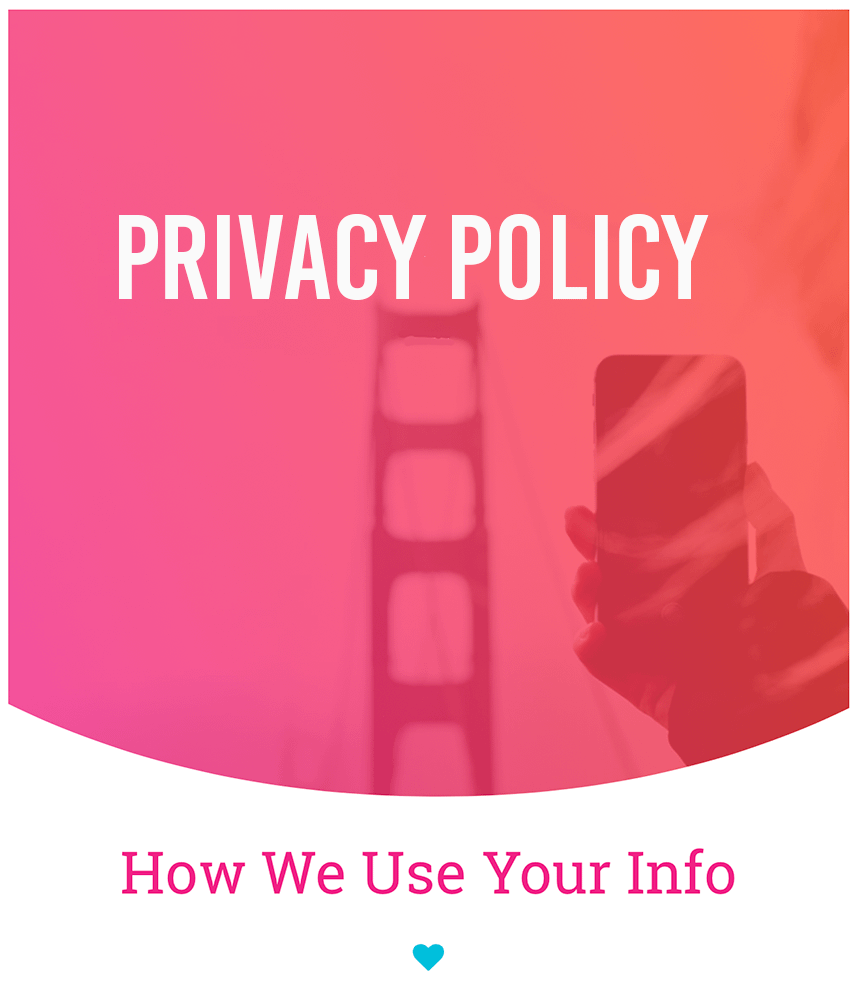 This privacy policy sets out how Burnfatea uses and protects any information that you give Burnfatea when you use this website.
Burnfatea is committed to ensuring that your privacy is protected.
Should we ask you to provide certain information by which you can be identified when using this website, then you can be assured that it will only be used in accordance with this privacy statement.
Burnfatea may change this policy from time to time by updating this page.
You should check this page from time to time to ensure that you are happy with any changes.
This policy is effective from 07 February 2018.
Information Usage
We collect information to:
Receive and process orders submitted by you;
Reply to your enquiries and requests for information;
Customise the service we provide to you;
Carry out our obligations in relation to any agreement you have with us;
Verify your identity;
Anticipate and resolve problems with any goods or services supplied to you;
Carry out market research and tracking of sales data;
Send you newsletters, surveys or other information about our products and services by post, e-mail or SMS.
Publish on the Site, at our discretion, your Submission comments
We may collect the following information:
Name, address, contact details including telephone number and email address
IP address to help us learn about your browser and operating system to improve our service to you.
​
IP addresses
When you visit our Site, we automatically log your IP address (the unique address which identifies your computer on the internet) which is automatically recognised by our web server.
We use IP addresses to help us administer the Site and to collect broad demographic information for aggregate use.
Your IP address is also logged when you make a purchase as a fraud prevention measure required by the payment gateway.
​
Consent
When you provide us with personal information to complete a transaction, verify your credit card, place an order, arrange for a delivery or return a purchase, we imply that you consent to our collecting it and using it for that specific reason only.
If we ask for your personal information for a secondary reason, like marketing, we will either ask you directly for your expressed consent, or provide you with an opportunity to say no.
If after you opt-in, you change your mind, you may withdraw your consent for us to contact you, for the continued collection, use or disclosure of your information, at anytime, by contacting us at admin@burnfatea.com or via our contact page.
​
Disclosing your information
We will not sell, distribute or lease your personal information to third parties without your permission unless we are legally entitled or obliged to.
We will only disclose and/or transfer your personal information to a third party either as part of a reorganisation or a sale of the assets of Burnfatea, or having ensured that steps have first been taken to ensure that your privacy rights continue to be protected.
​
How we use cookies
A cookie is a small file which asks permission to be placed on your computer's hard drive.
Once you agree, the file is added and the cookie helps analyse web traffic or lets you know when you visit a particular site.
Cookies allow web applications to respond to you as an individual.
The web application can tailor its operations to your needs, likes and dislikes by gathering and remembering information about your preferences.
​
We use :
​
"Session Cookies"
The session cookies on our Site will:
Remember what is in your shopping basket
Remember how far you are through an order
Make sure the website looks consistent
Allow you to share pages with social networks like Facebook and Twitter
​
"Persistent Cookies"
Provide us with analysis and statistics (via Google Analytics) on how our website works, including for example which pages are visited, duration of visits, returning customer visits, search keywords you've used to come to our Site, etc.
These cookies do not collect any information that could identify you – all the information collected is anonymous and is only used to help us improve how our Site works, understand what interests our users and measure how effective our Site is.
If you want to opt-out of being tracked by Google Analytics, visit the Google Analytics Opt-out page (https://tools.google.com/dlpage/gaoptout) and install the add-on for your browser.
Overall, cookies help us provide you with a better website by enabling us to monitor which pages you find useful and which you do not.
A cookie in no way gives us access to your computer or any information about you, other than the data you choose to share with us.
You can choose to accept or decline cookies.
Most web browsers automatically accept cookies, but you can usually modify your browser setting to decline cookies if you prefer.
This may prevent you from taking full advantage of the website.
​
Third Party Services
In general, the third-party providers used by us will only collect, use and disclose your information to the extent necessary to allow them to perform the services they provide to us.
However, certain third-party service providers, such as payment gateways and other payment transaction processors, have their own privacy policies in respect to the information we are required to provide to them for your purchase-related transactions.
For these providers, we recommend that you read their privacy policies so you can understand the manner in which your personal information will be handled by these providers.
In particular, remember that certain providers may be located in or have facilities that are located in a different jurisdiction than either you or us.
So if you elect to proceed with a transaction that involves the services of a third-party service provider, then your information may become subject to the laws of the jurisdiction(s) in which that service provider or its facilities are located.
Once you leave our store's website or are redirected to a third-party website or application, you are no longer governed by this Privacy Policy or our website's Terms of Use.
Links
When you click on links on our store, they may direct you away from our site.
We are not responsible for the privacy practices of other sites and encourage you to read their privacy statements.
​
Security
You should be aware that the internet is an insecure environment.
We have implemented technology and employee policies to help safeguard your privacy from unauthorised access and improper use.
We will continue to update these measures, as appropriate, when new technology becomes available.
Payments
When you purchase goods on our Site, you will be automatically directed to a secure server site that is managed and controlled by PayPal (www.paypal.com).
Burnfatea will only pass information to PayPal via secure server software ("SSL") to encrypt and therefore protect ordering information.
All personal data that you supply to PayPal shall be governed by Paypal's data protection and privacy policy.
Burnfatea accepts no liability for any use made by Paypal of such personal data.
​
Transferring your personal information outside the European Economic Area
We may need, as part of the services offered to you though our Site, to communicate your details outside the European Economic Area ("EEA").
By way of example, this may happen if any of our servers are from time to time located in a country outside of the EEA or one of our service providers is located in a country outside of the EEA.
We are obliged to satisfy ourselves before transferring your information to a country outside the EEA that it provides adequate protection for your data protection rights.
The EEA comprises of the EU countries and Norway, Iceland and Liechtenstein.
Countries outside the EEA may not have similar data protection laws to the EEA.
If we do transfer your information outside of the EEA in this way, we will take reasonable steps to ensure that your privacy rights continue to be protected.
​
Controlling your personal information
If you have previously agreed to us using your personal information for direct marketing purposes, you may change your mind at any time by emailing us at admin@burnfatea.com or using our contact page.
For a small fee you may request details of personal information which we hold about you under the Data Protection Act 1998.
If you would like a copy of the information held on you please contact us by emailing us at admin@burnfatea.com or using our contact page.
If you believe that any information we are holding on you is incorrect or incomplete, please email us as soon as possible at the above address.
We will promptly correct any information found to be incorrect.
If you continue to browse and use this Website, you are agreeing to comply with and be bound by the following Terms and Conditions of Use, which together with our Privacy Policygovern Burnfatea's relationship with you in relation to this Website.
If you disagree with any part of these terms and conditions, please do not use our Website.
You agree not to reproduce, duplicate, copy, sell, resell or exploit any portion of the Service, use of the Service, or access to the Service or any contact on the website through which the service is provided, without express written permission by us.
​
We may revise these Terms and Conditions from time to time.
Every time you order products from us or use our website, the general conditions in force at that time will apply to the contract between you and us.
It is your responsibility to check this page periodically for changes.
Your continued use of or access to the website following the posting of any changes constitutes acceptance of those changes.
​
1) General Conditions
​
These general conditions apply to :
​
a. Orders placed for products available on www.burnfatea.com (the "Website") by consumers within the UK & Europe; and
b. The use of any information, documents, graphics, movies, features, music and/or other services on the Website.
​
2) Placing an order
​
a. To order from our website, you must be at least 16 years old and have a valid email address.
b. To place an order, find the products from our website that you wish to purchase and add them to the shopping bag.
c. Proceed to checkout and enter your delivery, billing and payment information.
Please make sure your details are accurate.
We are not reponsible for lost packages if you entered your shipping details incorrectly.
d. Review your order, make sure that all details are correct and then submit your order.
e. You will receive an order confirmation which will contain your order number and your invoice for the order that you placed with us.
This will be sent to the email address provided by yourself during the order process.
​
Our right to reject your order
We reserve the right not to accept your order for any reason or cancel a contract without being liable for damage or costs other than repayment of any amount received from you in relation to the contract we have cancelled.
​
3) Paying for your order
You may pay for your order by the methods of payment displayed during the checkout process on our website.
Your nominated payment method will be debited for the order amount on completion of the checkout process.
You will be debited in the currency shown at checkout.
​
4) Prices
Prices are quoted in GBP.
The prices displayed on the Website are inclusive of Value-Added Tax (VAT) but may be exclusive of shipping costs.
Shipping costs will depend on your region and/or the shipping service that you select at checkout.
For shipping cost information, please refer to our Delivery Information.
Before you agree to pay, shipping costs will be calculated and added to the Total Price of your order, if applicable.
The Total Price shown in the final checkout screen includes tax and shipping costs.
If your local currency is not GBP, your bank or financial institution will apply the exchange rate applicable at the time of purchase.
5) Delivery of your order
All orders are dispatched from the UK.
When your order is ready to ship we will send a dispatch notification to the email address provided at checkout.
Delivery speed will depend on the delivery option chosen at checkout.
Please see the Delivery Informationsection of our Website to learn more about the delivery options.
Your order will be shipped to the delivery address that you provide at checkout.
6) Returns, Cancellation, Exchanges and Refunds
Products sold as part of a combo/bundle deal in which other products are offered for free or at a discount compared to their normal price must be returned as a whole, and not individually.
Products that were purchased and delivered with a promotional Free Gift, must be returned with that Free Gift to receive a full refund for the original item purchased.
​
Cancelling order before delivery:
If you wish to cancel your order before it has shipped, please use our contact formor email admin@burnfatea.com with the name you provided at checkout, order number and your request to cancel the order.
We can not guarantee that we can fulfill your cancellation request as we process our orders quickly.
If cancellation is not possible, your order will be delivered to you and you can return it back to us for a full refund using the steps outlined in the Returns sectionof this Website.
​
Returning your order after delivery: If you change your mind and wish to cancel your order for a full refund, you may do so within 14 working days from the day after the order is delivered.
Cancellation can be exercised in writing or any other durable medium, either by emailing us admin@burnfatea.com, using our contact form, writing to our business address or filling in the
Returns formon the Returns section of our Website.
The items you return must be unopened, unused and in the condition that you received them.
If your items have been opened, you will need to pay return postage to receive them back.
Any free gifts received must be returned or we can not process a refund.
You will have to pay the return postage.
Please retain proof of postage as we can not refund if we do not receive your items back.
For more information about Returns please see the Returns sectionof this Website.
​
Exchanges: Product exchanges are not currently possible but you can return your order to us for a refund, under our Returns sectionof this Website.
To obtain a different product you would need to place a new order on our Website (see Section 2).
​
Refunds: Upon returning an order and satisfying our Returns requirements (please see Returns sectionof this Website) we will issue a full refund for returned products and any applicable shipping costs to your original payment method.
We will process your return within 48 hours of receiving it.
We will then email you confirming this and refund back to your original payment method.
Your refund can take up to 4 business days after we send our email.
​
7) Personal Information
Your submission of personal information through the Website is governed by our Privacy Policy.
​
8) Accuracy, Completeness and Timeliness of Information
We are not responsible if information made available on this site is not accurate, complete or current.
The material on this site is provided for general information only and should not be relied upon or used as the sole basis for making decisions without consulting primary, more accurate, more complete or more timely sources of information.
Any reliance on the material on this site is at your own risk.

This site may contain certain historical information.
Historical information, necessarily, is not current and is provided for your reference only.
We reserve the right to modify the contents of this site at any time, but we have no obligation to update any information on our site.
You agree that it is your responsibility to monitor changes to our site.
​
9) User Comments, Feedback and Other Submissions
If, at our request, you send certain specific submissions (for example contest entries) or without a request from us you send creative ideas, suggestions, proposals, plans, or other materials, whether online, by email, by postal mail, or otherwise (collectively, 'comments'), you agree that we may, at any time, without restriction, edit, copy, publish, distribute, translate and otherwise use in any medium any comments that you forward to us.
We are and shall be under no obligation (1) to maintain any comments in confidence; (2) to pay compensation for any comments; or (3) to respond to any comments.

We may, but have no obligation to, monitor, edit or remove content that we determine in our sole discretion are unlawful, offensive, threatening, libelous, defamatory, pornographic, obscene or otherwise objectionable or violates these Terms of Use.

You agree that your comments will not violate any right of any third-party.
You further agree that your comments will not contain libelous or otherwise unlawful, abusive or obscene material, or contain any computer virus or other malware that could in any way affect the operation of the Service or any related website.
You may not use a false e-mail address, pretend to be someone other than yourself, or otherwise mislead us or third-parties as to the origin of any comments.
You are solely responsible for any comments you make and their accuracy.
We take no responsibility and assume no liability for any comments posted by you or any third-party.
​
10) Third Party Links
Certain content, products and services available via our Service may include materials from third-parties.

Third-party links on this site may direct you to third-party websites that are not affiliated with us.
We are not responsible for examining or evaluating the content or accuracy and we do not warrant and will not have any liability or responsibility for any third-party materials or websites, or for any other materials, products, or services of third-parties.

We are not liable for any harm or damages related to the purchase or use of goods, services, resources, content, or any other transactions made in connection with any third-party websites.
Please review carefully the third-party's policies and practices and make sure you understand them before you engage in any transaction.
Complaints, claims, concerns, or questions regarding third-party products should be directed to the third-party.
​
11) Availability of the Website
We do not guarantee that the Website, or any content on it, will always be available or be uninterrupted.
Access to the Website is permitted on a temporary basis.
We may suspend, withdraw, discontinue or change all or any part of the Website without notice.
We will not be liable to you if for any reason the Website is unavailable at any time or for any period.
​
12) Revision of Terms and Conditions
We may revise these terms and conditions from time to time.
Every time you order products from us or use our website, the general conditions in force at that time will apply to the contract between you and us.
It is your responsibility to check this page periodically for changes.
Your continued use of or access to the website following the posting of any changes constitutes acceptance of those changes.
​
13) Intellectual Property
Our Website is protected by copyright laws around the world.
All such rights are reserved.
"Burnfatea", "Crave Buster" and our logo symbol (woman with cup) are trademarks of Burnfatea.
Do not copy or use (other than visiting our website) without express permission.
​
14) Events beyond our control
We will make every effort to perform our obligations under the contract.
However, we cannot be held responsible for delays or failure to perform if such delay or failure is caused by any circumstances beyond our reasonable control.
In the event of a delay, we will perform our obligations as soon as reasonably possible.
​
15) Disclaimer of Warranties; Limitation of Liability
We do not guarantee, represent or warrant that your use of our service will be uninterrupted, timely, secure or error-free.

We do not warrant that the results that may be obtained from the use of the service will be accurate or reliable.

You agree that from time to time we may remove the service for indefinite periods of time or cancel the service at any time, without notice to you.

You expressly agree that your use of, or inability to use, the service is at your sole risk.
The service and all products and services delivered to you through the service are (except as expressly stated by us) provided 'as is' and 'as available' for your use, without any representation, warranties or conditions of any kind, either express or implied, including all implied warranties or conditions of merchantability, merchantable quality, fitness for a particular purpose, durability, title, and non-infringement.

In no case shall Burnfatea, our directors, officers, employees, affiliates, agents, contractors, interns, suppliers, service providers or licensors be liable for any injury, loss, claim, or any direct, indirect, incidental, punitive, special, or consequential damages of any kind, including, without limitation lost profits, lost revenue, lost savings, loss of data, replacement costs, or any similar damages, whether based in contract, tort (including negligence), strict liability or otherwise, arising from your use of any of the service or any products procured using the service, or for any other claim related in any way to your use of the service or any product, including, but not limited to, any errors or omissions in any content, or any loss or damage of any kind incurred as a result of the use of the service or any content (or product) posted, transmitted, or otherwise made available via the service, even if advised of their possibility.
Because some states or jurisdictions do not allow the exclusion or the limitation of liability for consequential or incidental damages, in such states or jurisdictions, our liability shall be limited to the maximum extent permitted by law.
​
16) Indemnification
You agree to indemnify, defend and hold harmless Burnfatea and our parent, subsidiaries, affiliates, partners, officers, directors, agents, contractors, licensors, service providers, subcontractors, suppliers, interns and employees, harmless from any claim or demand, including reasonable attorneys' fees, made by any third-party due to or arising out of your breach of these Terms of Use or the documents they incorporate by reference, or your violation of any law or the rights of a third-party.
​
17) Severability
In the event that any provision of these Terms of Use is determined to be unlawful, void or unenforceable, such provision shall nonetheless be enforceable to the fullest extent permitted by applicable law, and the unenforceable portion shall be deemed to be severed from these Terms of Use, such determination shall not affect the validity and enforceability of any other remaining provisions.
​
18) Applicable Law
These Terms of Use and any separate agreements whereby we provide you Services shall be governed by and construed in accordance with the laws of the United Kingdom.
​
If you have any questions about these Terms and Conditions, please email admin@burnfatea.com